Hello everyone! The next Pixel Soldiers game will be ready soon. Here's the main menu: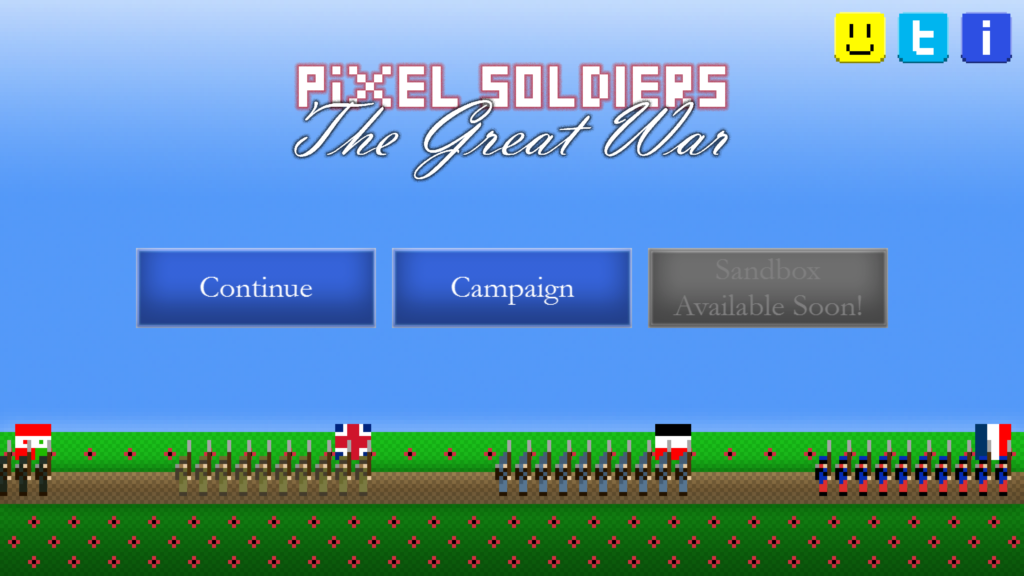 The sandbox button is grayed out because it needs a little more work, but that won't take long. Sorry sandbox fans, but there's plenty of new stuff to try out in the campaign while you wait.
What do you guys think of the main menu background? Love to hear your thoughts.
The game could be released tonight unless I find any bugs during my final tests. I'll let you know when it's on the Google Play Store.
Thanks,
Kris