Expect an update today for Pixel Soldiers: The Great War! This game is still in closed beta so this update is only available to beta testers, but I'm still accepting new beta testers if you would like to give the new features a try. Just send an email to jollypixelgames@gmail.com with the account you used to purchase the game and I'll send you an opt in link.
Now, on with the latest developments!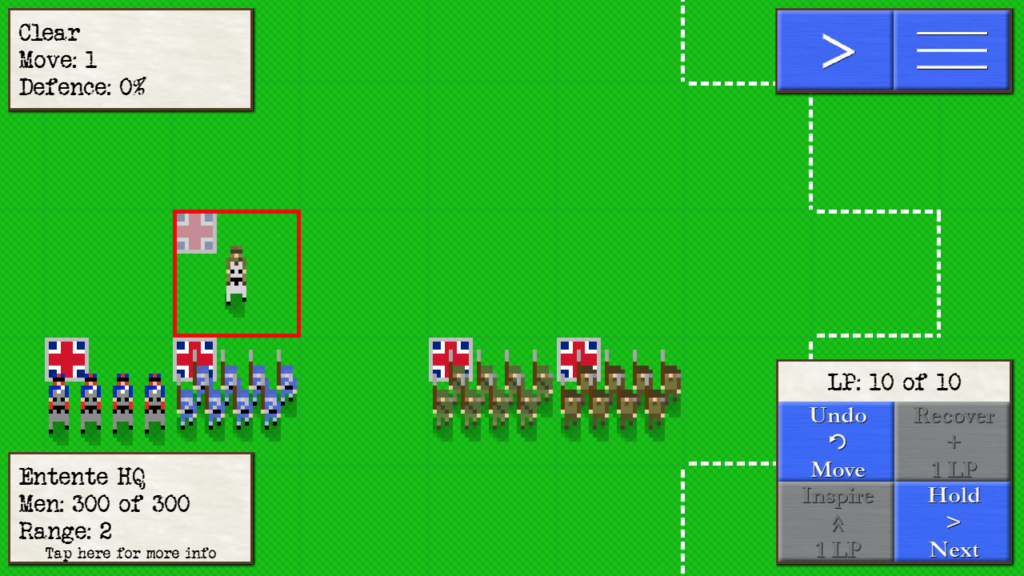 Here are some of the new experimental rules regarding leaders…
The amount of LP (leadership points that represent your general's command and control over the army) depends on the size of the battle.
An HQ unit will be available for every army in every scenario, including sandbox. (currently the HQ is placed on the map for you)
LP costs will be cheaper for a unit if they perform their chosen action within the HQ's command radius.
All units within the HQ command radius gets a boost to morale.
Let me know what you guys think of these changes. More still needs to be done here, in particular with the AI using HQ units properly.