Pixel Soldiers Waterloo 1.2 update is rolling out now on the Google Play Store!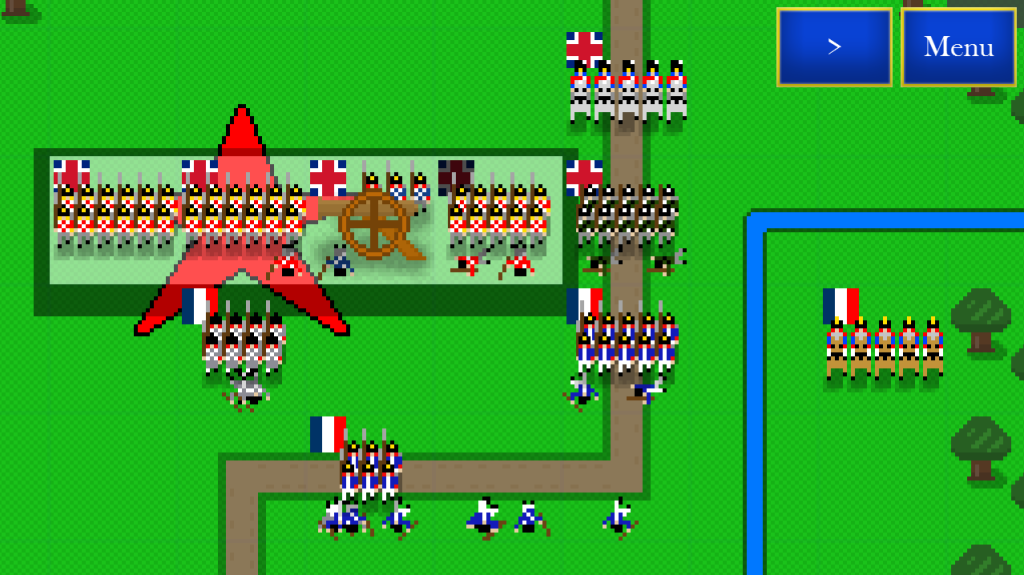 A lot of the changes come from Pixel Soldiers: Bull Run. The main changes in Waterloo version 1.2 are listed below.
Flanking bonuses
Improved UI
Goto next unit button
More intelligent AI
Animated graphics
More and improved uniforms
Three star system for wins and defeats (minor, major or decisive victories)
Dead soldiers are now visible on the battlefields
Improved performance and load times
There's quite a few changes to the Pixel Soldiers engine, so I've done a lot of testing to make sure that your old save games should work without problem (I know I'm really gonna hear it if I screw that up!). If you find any problems or any bugs, please let me know and I'll try to fix them as soon as I can. As always, send me a comment if you have any questions, or any ideas for a future update.
Kris