It took me a long time to fix it, but thanks to all of you who submitted bug reports, I've been able to fix a bug that's been hiding in the code for a long time. It was one of those bugs that shows itself so rarely it was difficult to replicate it. It happens when you charge an enemy unit and then the two units would occasionally get stuck on the same square. The game will then run fine for a while, maybe even several turns, but will eventually crash. I think I've fixed the problem. Let me know if you see this bug again. Fingers crossed it's gone for good!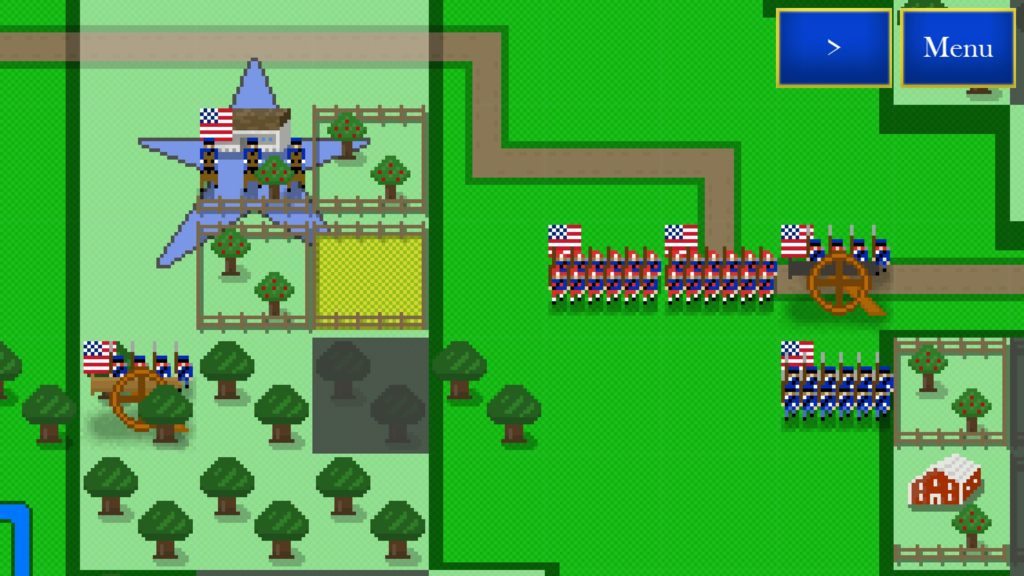 Updates in version 1.04:
Crash bug fixed.
Difficulty and balancing in some of the maps.
Lowered the threshold for attaining decisive victories.
Rich Mountain map available in sandbox.
Next: Bull Run will be updated to bring it in line with the changes made with Gettysburg. This will include the new charge mechanic and sandbox mode. I've done most the work needed for the update already so it shouldn't take too long. And then I'll focus on the fourth Pixel Soldiers game 🙂
Thanks,
Kris